Raw Materials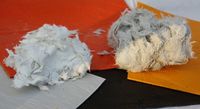 We select the SMC/BMC used in our production in accordance with the individual demands of the components.
The reinforcement fibres we use (e.g. glass, carbon or natural fibres) do not only provide the produced components with excellent mechanical properties but also help reduce the weight of the overall construction.
By using different bulking agents and additives, both media and UV resistance can be optimised and the highest levels of fire retardancy can be achieved.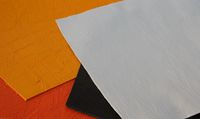 What is SMC?
Sheet Moulding Compound is a flat semi-finished product whose reinforcement fibres exist in mat or mesh form and whose typical fibre length ranges from 25 to 75 mm. For special applications, unidirectional continuous fibres can also be used. SMC is usually processed by means of compression moulding.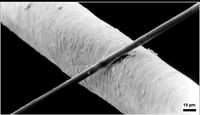 What is C-SMC?
Same as SMC, Carbon Sheet Molding Compounds    (C-SMC) are flat semi-finished product (raw material). Carbon SMC parts are up to 50% lighter than aluminum parts.
Carbon components are currently being used in medical applications, sports equipment and electric mobility.
Contrary to parts produced by hand laminate or RTM process, C-SMC parts feature a high degree of functional integration, which ends in a cost-optimized process.
© Mitras Composites Systems GmbH, Bahnhofstraße 32, 01471 Radeburg
Source: https://en.mitras-composites.com/Raw_Materials