Product Development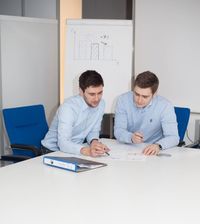 We support and accompany our customers right from the first product idea via the launch of series production to the last part we will deliver.
During the whole process of development they gain from our longtime experience concerning the layout of mouldings fit to meet material and process requirements and from our know-how in processing thermoset parts.
Our experience in designing, procuring and examining essential tools ensures that the solutions we develop together with our customers are technologically upmarket and economically convincing.
© Mitras Composites Systems GmbH, Bahnhofstraße 32, 01471 Radeburg
Source: https://en.mitras-composites.com/Product_Development