Lightweight Design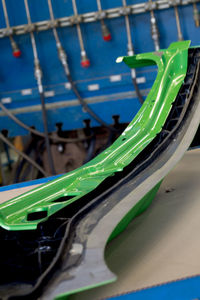 Our know-how regarding lightweight design based on fibre-reinforced plastics by sandwich or hybrid solutions enables us to develop and produce plastic components using economical manufacturing technologies.
Our development focuses on compression and injection moulding. We provide an innovative mixture of materials, intelligent tooling concepts, single-step production processes, an automated series production and a close link between research and practice. Combining our knowledge and skills, we are able to exceed the limits of conventional applications and to avoid subsequent processes.
For you, this means:
better mechanical and material properties
increased process optimisation
less weight
less overall costs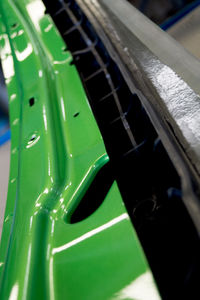 In cooperation with some of our partners from industry and science, we also succeeded in developing a technology for the production of a novel metal-plastics hybrid design (steel-organic sheet-LFRTs) for highly stressed functional components offering various advantages compared to conventional steel design:
significantly reduced weight
considerably improved energy absorption
a single-step production process
maximum functional integration
    
With our know-how in hybrid technologies, we will find a customised solution for you!
© Mitras Composites Systems GmbH, Bahnhofstraße 32, 01471 Radeburg
Source: https://en.mitras-composites.com/Lightweight_Design