About Us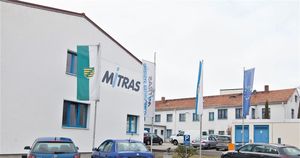 Mitras Composites Systems GmbH is a dynamically growing company located in Radeburg, Saxony, and one of the European market leaders in processing glass fibre reinforced thermoset plastics. It's favourable location near Autobahn A13 and A4 and major logistic hubs secures short delivery times for our customers.
The company's large machine outfit enables it to produce small-scale as well as large-scale series within a highly flexible logistics system and to quickly respond to customer needs.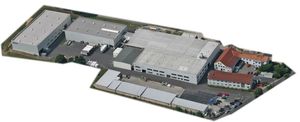 40 years of experience together with an innovative and capable development department also ensure a huge expertise to make virtually every customer request come true.
It is not for nothing that we operate in a leading key position on the world market when it comes to glass fibre reinforced thermosets.
Our Vision:
We are THE family-managed composites company in Europe and see ourselves as the pacemaker for innovative surface solutions.
Recourse-efficiency, high-quality and ease. These are our guidelines while bringing your ideas into shape. That's what makes US your reliable partner.
Mitras Composites - a bond for eternity. We bring people, environment and composites into balance.
© Mitras Composites Systems GmbH, Bahnhofstraße 32, 01471 Radeburg
Source: https://en.mitras-composites.com/About_Us